Twitter contribution layer for Spacemacs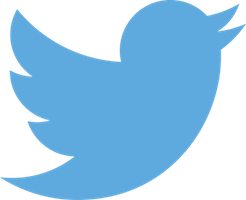 1

Description

This layer adds Twitter support to Spacemacs via the package twittering-mode.
2

Features
Activities on Twitter

Viewing various timelines

Home timeline
Replies
User's timeline
Public timeline
Favorites timeline
Retweets timeline
Merged timeline
Timeline without tweets satisfying a condition

Posting tweets

Direct message
ReTweet
Hash tag
Signature

Following and removing users
Marking tweets as favorites

HTTP Proxy support
Secure connection via HTTPS (cURL, GNU Wget, OpenSSL or GnuTLS is required)
3

Install

To use this configuration layer, add it to your ~/.spacemacs. You will need to add twitter to the existing dotspacemacs-configuration-layers list in this file.
4

Configuration

Exhaustive configuration documentation can be found on the README page of the package here.

You can authenticate easily via a PIN number, or you can use GnuPG by setting the variable twittering-use-master-password to t in the user-config function of your dotfile.
5

Key Bindings
| Key Binding | Description |
| --- | --- |
| ? | Open/Quit transient state |
| / | Search |
| a | Toggle auto-refresh |
| b | Heart |
| B | Unheart |
| d | Direct message to user around point |
| e | Edit tweet |
| f | Follow user around point |
| F | Unfollow user around point |
| g | First tweet |
| G | Last tweet |
| i | View user profile around point |
| I | toggle user icons |
| q | Quit transient state |
| Q | Quit twittering mode |
| j | Next tweet |
| J | Next tweet of same user around point |
| k | Previous tweet |
| K | Previous tweet of same user around point |
| n | New tweet |
| o | Open URL |
| r | Retweet (native) |
| R | Retweet (organic) |
| t | View tweet replies |
| u | Update timeline |
| X | Delete tweet |
| y | Copy tweet URI |
| Y | Copy tweet content |