Shell layer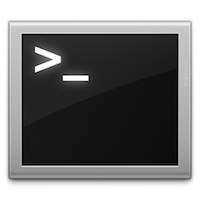 2

Install

To use this configuration layer, add it to your ~/.spacemacs. You will need to add shell to the existing dotspacemacs-configuration-layers list in this file.
4

Eshell

Some advanced configuration is setup for eshell in this layer:
some elisp functions aliases for quick access

s for magit-status in the current directory (when the git layer is installed)
d for dired
e to find a file via a new buffer
z for quickly jumping to a previously visited directory

optional configuration for em-smart (see Install section for more info)
support for visual commands via em-term
working directory sensitive prompt via eshell-prompt-extras
advanced help support via esh-help (enable el-doc support in eshell)
add support for auto-completion via company (when the auto-completion layer is installed)
pressing i in normal state will automatically jump to the prompt
5

Key bindings
| Key Binding | Description |
| --- | --- |
| SPC '​ | Open, close or go to the default shell |
| SPC p '​ | Open a shell in the project's root |
| SPC a s e | Open, close or go to an eshell |
| SPC a s i | Open, close or go to a shell |
| SPC a s m | Open, close or go to a multi-term |
| SPC a s t | Open, close or go to a ansi-term |
| SPC a s T | Open, close or go to a term |
| SPC m H | browse history with helm (works in eshell and shell) |
| C-j | next item in history |
| C-k | previous item in history |
Note: You can open multiple shells using a numerical prefix argument, for instance pressing 2 SPC '​ will a second default shell, the number of shell is indicated on the mode-line.
Note: Use the universal prefix argument SPC u SPC '​ to open the shell in the current buffer instead of a popup.
5.1

Multi-term
| Key Binding | Description |
| --- | --- |
| SPC m c | create a new multi-term |
| SPC m n | go to next multi-term |
| SPC m p | go to previous multi-term |
| SPC p $ t | run multi-term shell in root |