Prodigy layer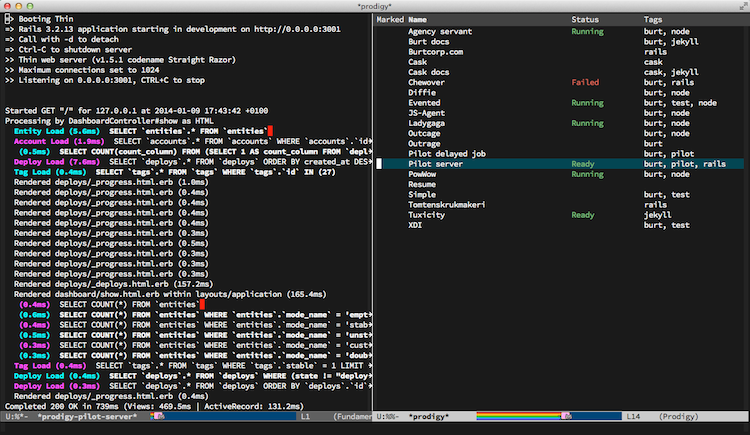 1

Description

This layer adds support for the prodigy package to manage external services from within Emacs, check the package's documentation for more details.

It is recommended to put your prodigy services in the dotspacemacs/user-config part of your ~/.spacemacs file.
2

Install

To use this configuration layer, add it to your ~/.spacemacs. You will need to add prodigy to the existing dotspacemacs-configuration-layers list in this file.